If you are reading this article, you probably started Shopify in English because that's what people speak most often. But if you want to get your store out there, it needs to be in the language of your target audience. Today we'll go over how to translate your Shopify store from English into German.
ADD GERMAN AND 19 OTHER LANGUAGES TO YOUR SHOPIFY STORE WITH LANGSHOP!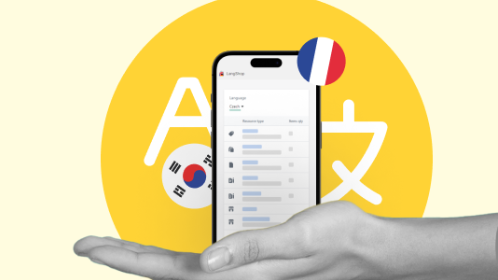 A few things to consider before translating your website to German
Translating your Shopify store from English to German can help you reach a new market, but there are a few things you need to consider before you translate your store.
First, let's try to figure out why to choose German as a second language for the store. German is the mother language of the four countries: Germany, Austria, Belgium and Luxembourg. So if you can say that these countries are the target ones for your business, you should consider translating your online store into German.
But as with any other language, you should be careful when making a translation even if you think you're fluent in German. There are some words or phrases that don't translate well from one language to another. For example, the word "Gift" in German means poison and the word "Limone" actually means lime. Same false friends which make translation more difficult we can find during English to German conversion (e.g.Cracker - computer hacker). 
This is just one example of how the same words can have different meanings depending upon which language they are used in and so it's important for businesses who want their products sold internationally understand how each culture uses certain terms and phrases differently than others would use them! So once again - when translating from English into another foreign language such as German - make sure that whatever text comes out sounds natural rather than awkward because if it does sound awkward then people won't buy from you!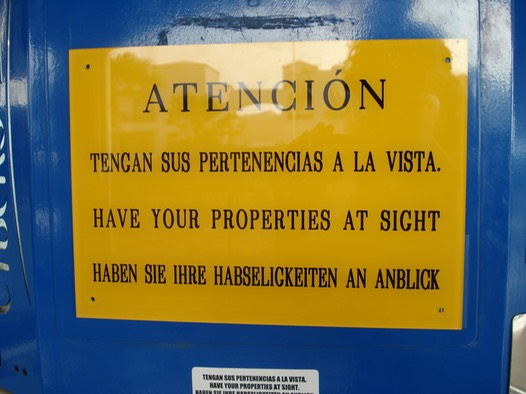 Another thing you should take into consideration is that translated content should be localized. People from different countries use different terms for search queries. Thus, Germans search web content in their native language. Still, if they decide to search for a product in English, their search term will differ from the one that the English-speaking audience will use. In English, the keyword t-shirt would be searched with the term "tshirt" without any spaces or capital letters. However, in German where capital letters are used to differentiate nouns and verbs, it would be written as "T-Shirt". 
It means that a simple website translation from English to German is not enough to reach new audiences. Multilingual SEO, convenient navigation through language versions and other small though important things will also need your attention. 
Doing it all manually is not necessarily, it will require a lot of effort and time from you. There is another way - use a translation app to automate the process and make your multilingual website work and sell.
Best Shopify translation app
The easiest way to translate your store is by using an online translation service. This is the best option if you want a quick translation and don't know how to do it yourself. You can use this method for any language and for multiple languages at once, which makes it good for large stores that have multiple products listed in different languages.
There are a lot of translation apps on Shopify app store, but how to choose the best one for you?
Well, you can run an investigation. First of all, check the app's website and reviews. There you can find app's features, user guide and information about customer support. Compare the available options of the apps and choose the one that suits you the best. 
Don't hesitate to try free trials of expensive plans, they can help you make your German website version look perfectly good and attract more buyers. 
CREATE A MULTILANGUAGE WEBSITE IN JUST A FEW STEPS WITH LANGSHOP!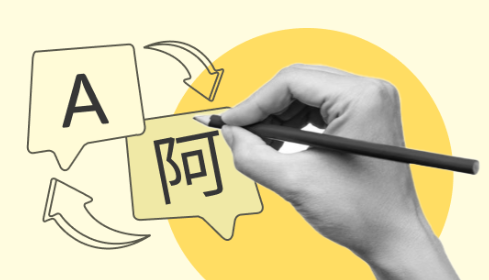 How to translate products to German with AI Language Translation App
Translating a website can be an overwhelming process, especially if you are unfamiliar with the various tools available to help you along. This is why we created this guide on how to translate your Shopify store from English to German. 
Let's discuss product translation from English to German on the example of LangShop, one of the best translation apps on Shopify.
When the app is installed you are allowed to select languages you want to translate your website into. Choose the German language and once all the necessary translations are made, publish it.
On LangShop you can translate products using machine AI, pro, manual or agency translation. As we want to make all translations quickly, we will choose a machine AI translation method. 
For it, go to Translations > Products and select all the products you want to sell to the German audience. When the products are marked, click the Translate button.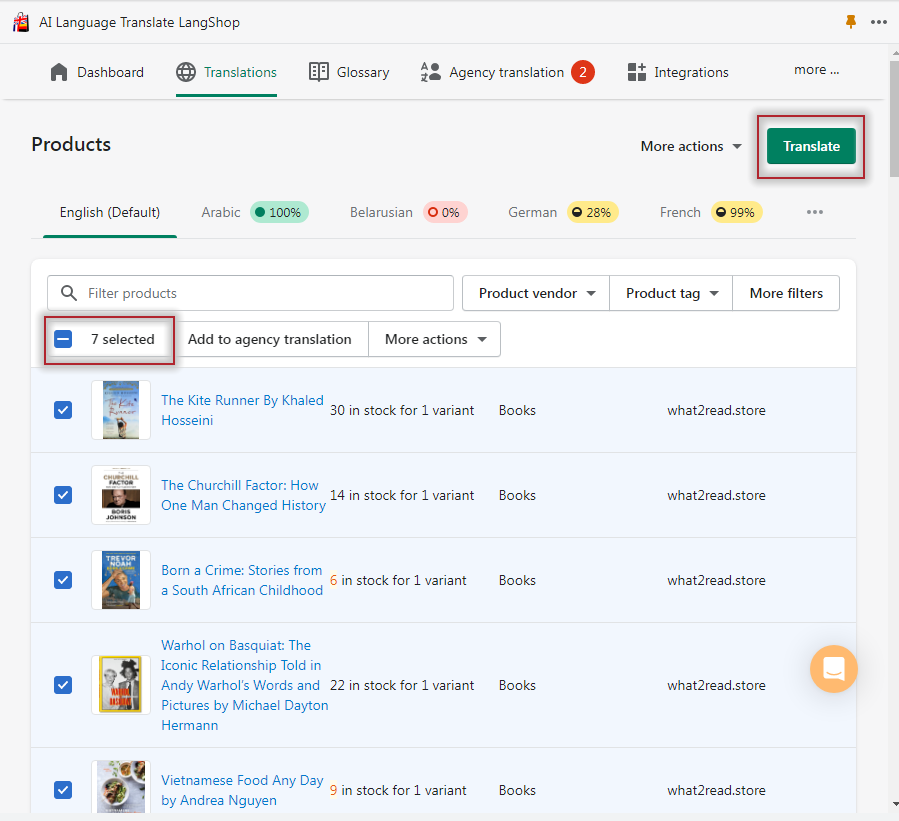 In the appeared window choose Standard translation engine (it means that translation will be performed by several engines), select German language, check Overwrite existing translations, confirm that you want to translate only chosen products by clicking Selected X localizations, in advanced settings what components you want to translate and click the Translate button.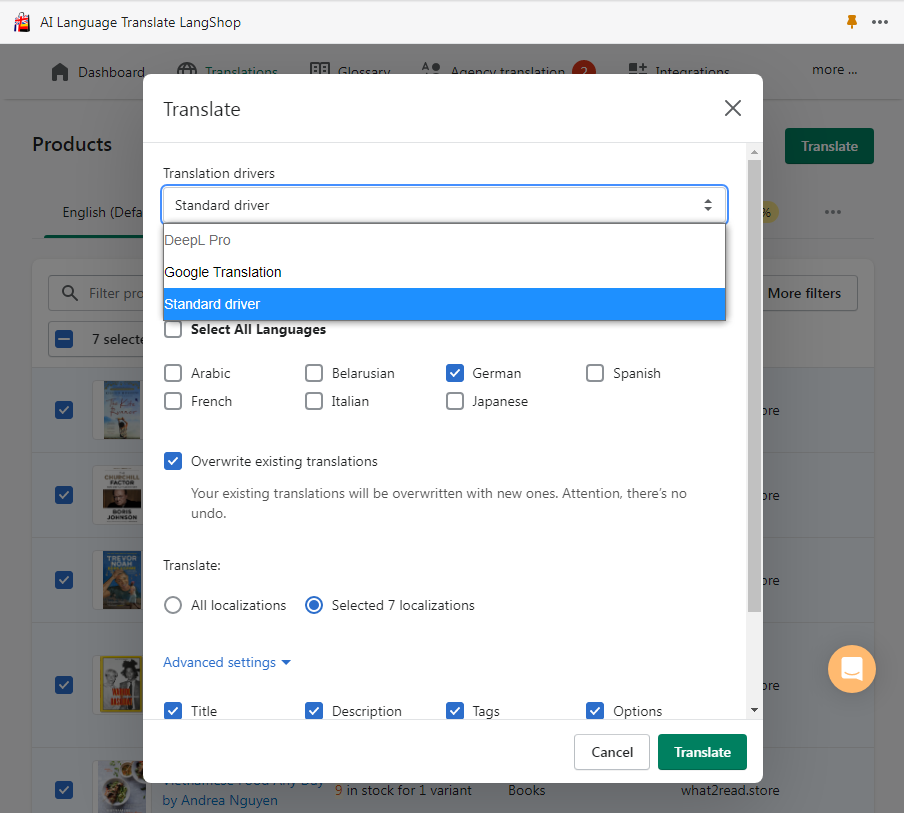 That's all! The translation process is super easy and quick. In this way you can translate the whole website, including checkout, dynamic content and even third-party apps. You can also try other translation methods and a currency converter feature.
Make sure that your store is ready before you start translating it and also ensure that there are no grammatical errors on your site. The process of translating a website into German can get complicated but using a tool like LangShop will streamline the process for you!