Perhaps, the key role in the process of expanding new markets plays a localization strategy. Its effectiveness usually impacts not only foreign markets but also the local one. So you should be very gentle when implementing it into your business. 
To enter new markets with the smallest loss and greater chances to succeed, you'll need the experience of the world's top brands and one powerful tool. Today we're going to find the best solutions for you to make the localization process as effective as possible. But first of all, let's define the basic terms.
What is localization in business?
Localization is the process of adapting your business content, messaging, products and services to new markets and countries. In other words, localization makes your business suit the language, culture, social norms and norms of behavior of a foreign audience.
Localization doesn't mean only content translation. To really localize your content and attract foreign customers, you need to go deeper into adapting your business to a new model, more familiar to the targeted audience. A lot of business aspects should be reconsidered, starting with linguistic techniques to cultural peculiarities, so important to build a strong connection with the potential customers.
The trend to localizing content to a foreign region dates back to the 1980s, when American software companies began deploying and selling on international markets. Since that time more and more brands have invested in localization: some of them achieved success, some failed before even started, the rest went the way of standardization and also succeeded or backfired (mostly the second). 
Localization vs. Standardization
To achieve a long lasting success in foreign markets you need to adapt products and content to the targeted audience; it's where the important decision "Standardization or Localization" comes into play. 
Localization acts as a personal approach to every single market, while standardization ensures comprehensible content and brand consistency globally. 
For small startups with limited funds, standardization can become a jump start to success. However, it won't bring them to the top brands, and localization will. Nike, Slack, Coca Cola – all these global brands are well-known thanks to their competent localization strategy. But if you decide to stay in line with these brands, be ready to invest a lot of money and effort. It will pay you off, but not immediately.
Why localization strategy is important
A well-organized localization strategy will not only reach new markets, but also improve customer experience. It helps to establish strong connections with the new customer base by providing the necessary information in familiar language and in a familiar way. Besides, it's a simple way to improve SERP and boost your sales.
The ways to improve your localization strategy
The localization process can be an expensive and energy-intensive task. But you can make it cushy though profitable if incorporate these practices into your localization strategy. 
First of all, you should identify the targeted market based on potential customer base, the relevance of your products in this market and competition potential. However, planning doesn't end here. 
Before entering the foreign market, you should explore it thoroughly. So the best practice is to hire a local expert or agency to get all necessary insights starting from cultural peculiarities to the overall feedback towards your localized products.
There are a number of cultural references, nuances and expectations that you should take into account when it comes to localized marketing. Any simple thing may be associated with unforgivable crime or remind of a traumatic experience of the nation. That's why it's so important to be confident in your localized content and marketing strategy.
2. Establish a strong connection
Language you sell in will always play a crucial role in localization. It builds a strong connection with the audience, establishes trust and mutual understanding.
That's why it's so important to find a tool to translate your content appropriately. LangShop provides Shopify users with all necessary functionalities to create comprehensible content in different languages. With it you can translate every piece of content on your store, including products and collections, checkout, notifications, themes and even pop ups. Besides, it improves your multilingual SEO by generating hreflang tags and translating meta tags. 
The list of useful LangShop features is long, but we would mention currency conversion, so important for localization, and different translation methods support. One of the best translation methods of LangShop is agency translation. Do you remember what we mentioned about local experts? Agency translation is performed by native speakers, people familiar with the culture and norms firsthand. Of course you can choose automatic translation or pro driver translation, which are faster methods, but our advice is to benefit from our integration with TextMaster for better localization results. Anyway, you can experiment with translation methods to find your perfect combination.
With the changing world, your content should also change. So keep an eye on current events, trends and agenda, and constantly review your translations, design and marketing strategies. 
Monitor the market and try to receive and analyze the feedback at least once a month to make sure your localization strategy is relevant and up-to-date.
3 examples of successful localization strategy
In an attempt to expand markets, Coca Cola tried different strategies. One of the most successful attempts was Japan, where Coca Cola localized a product by manufacturing canned cold coffee drinks. It was perceived well by the Japanese customers, so Coca Cola decided to go further and achieve more markets, but failed. It resulted in reverse to the strategy of standardization, which also didn't bring the desired success. 
With time Coca Cola created its own formula of successful localization, which included localized marketing, pricing and distribution. Now the strategy adopts a marketing mix of localization elements that resonates with the wants and needs of the audience.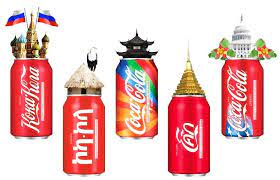 Netflix achieved worldwide recognition by combining localization and standardization strategies. Being a streaming platform, it offers foreign users the subtitles or a dubbed version not to miss a word from their favorite movie. But not only language is localized by Netflix. They also localized app navigation and UI for different countries. Beginning as a US online DVD rental store, now Netflix has over 178 million viewers across the globe. The brand's goal, as they admit, is to "create culturally relevant and resonant translations" for a wide global appeal.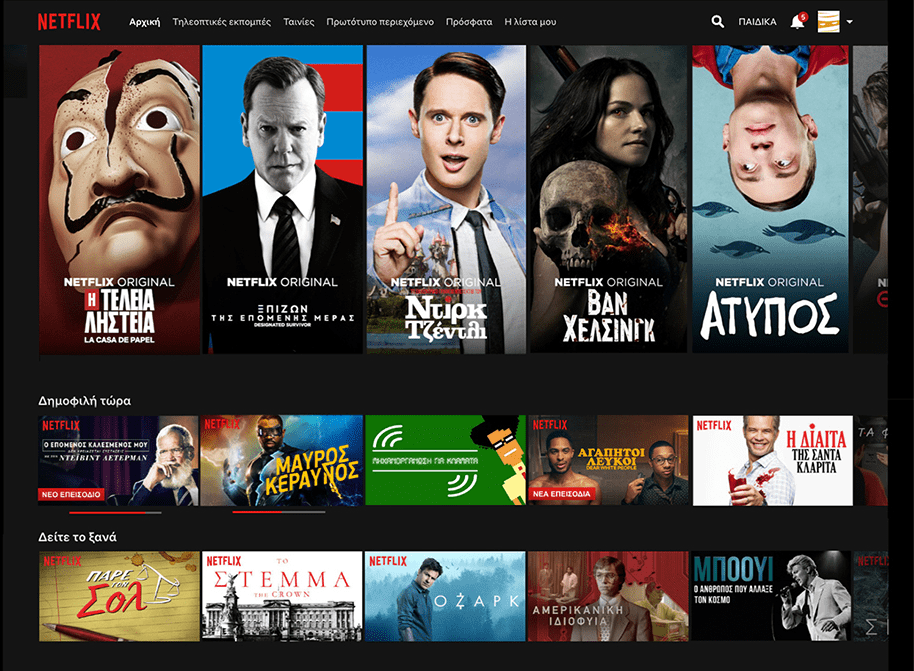 Unlike other computer games, which tailor content for their foriegn clients via redesign and specific block removal, Nintendo decided to go their own way of localization. They left all ideas western gamers can find strange to create a unique customer experience. Instead of completely westernalizing the game, Nintendo has hired a team of localization experts that translates games, creates marketing content and shoots brand videos for foreign users. Only in the 2021 year, Nintendo sold 28.83 million units of the Nintendo Switch.