The best time of the year for every shopper is the sale period. So it is for merchants as well. Only a Black Friday 2021 encouraged 88 million shoppers to make a purchase. According to Shopify, Black Friday Cyber Monday sales brought merchants around the globe $6.3 billion in 2021. The average US buyer, meanwhile, spent $300 on spontaneous purchases during BFCM. That's why Black Friday for eCommerce is one of the most significant events that makes thousands of merchants start careful preparations in advance.
But when and with what is it better to start? And how to make your store fully prepared for the biggest sale of the year? Let's figure it out step by step.
Black Friday Cyber Monday 2022
Black Friday is a world-popular shopping event, which is marked with deep discounts and tempting special offers. 
The Black Friday term first mention goes back to the financial crisis on September 24, 1869, when two financiers, Gould and Fisk, exploiting the crash of the US gold market bought large reserves of the nation's gold. Today Black Friday got away from crisis reference and is associated with advantageous commerce offers.  
Inherited from brick-and-mortar stores, Black Friday gained massive popularity among eCommerce stores, which made this event one of the most anticipated sales of the year.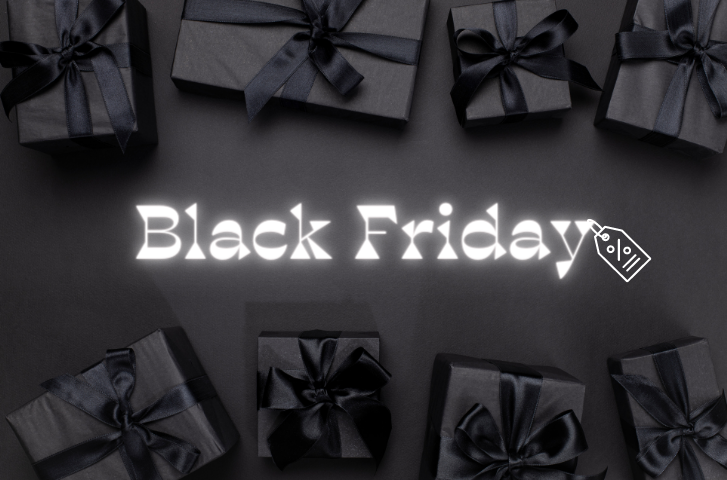 2. What time does Black Friday start?
Black Friday starts right after Thanksgiving Day and launches the holiday shopping season, as most of the purchases made are intended to become Christmas gifts (especially if bought in an online store). There is no exact date of the event to be observed every year, but it usually falls between November 23 and November 29.
Although 10 years ago it used to be a one-day sale only, today it is more extended (each brand decides what period of time they are going to run the campaign) and usually transforms into Cyber Monday. The sale usually lasts from 1 to 7 days and ends with Cyber Monday.
Black Friday 2022 is celebrated on November 25. Cyber Monday 2022 will be held on November 28, 2022.
3. Black Friday vs. Cyber Monday
Apart from the fact that Black Friday and Cyber Monday are observed on different days of the week, they usually differ with promotional offers - the discounts or products on offer are usually different. 
Besides, while Black Friday is celebrated by all types of stores, Cyber Monday is more of an eCommerce event. It allows shoppers to jump into the last carriage of the departing train and buy discounted products, which will be shipped by Christmas holidays. For a lot of people it's a great opportunity to get prepared to soon-coming holidays.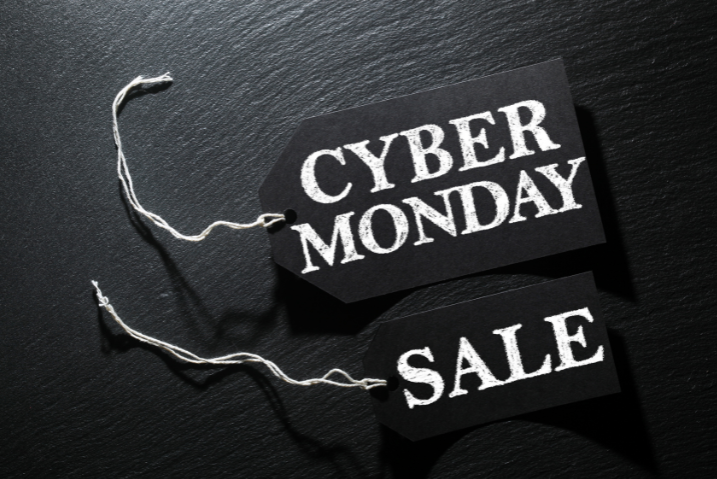 4. What is Black November?
Black Friday and Cyber Monday are not the only shopping events held in November. In reality, the November shopping season starts on November 11 with Single's Day, a Chinese unofficial holiday and shopping season that celebrates bachelors. 
Single's Day together with Thanksgiving, Black Friday and Cyber Monday are united in Black November, a month full of different sales and special offers. No wonder, November is one of the most profit-bringing months of the year for many merchants.
5 tips to help you increase sales during BFCM
As we have mentioned, Black Friday is a major event for online stores. It means that all your competitors will try to make the most of it. Shoppers will barely wait for your offer, there are other fish in the sea. That's why it's important to create a good strategy and prepare your store and team for this campaign. 
Here are 5 important things you should consider when making preparations for Black Friday and Cyber Monday sales.
1. Make site comprehensible
In general, it's crucial to have a comprehensible website on any given day. However, during such a rush as happens during Black Friday, any distraction or misunderstanding can cost you real money and a number of potential loyal customers. 
To avoid such situations a couple of actions should be taken:
Improve site navigation

-  incorporate campaign-specific banners and popups, add convenient Calls-to-Action, consider user-friendly navigation structure (categories, sections, navigation tree), imply

comprehensible filters and leverage on-site search

, include related products sidebar, make it easy to move from one page to another, and don't make a mess with unnecessary distractions.

Translate site content

- if you sell internationally you should consider adding multiple language versions of your online store. According to Shopify, in 2021 during BFCM 15% of all orders globally were cross-border. Among the products shipped to foreign countries were accessories, health and beauty items, products for home and garden, etc. Multi-language websites guarantee that your customers will understand the offer and find desired products quickly and effortlessly. If you already have a multilingual website, make sure that all content related to Black Friday marketing campaign has been translated. Don't forget that

modern Shopify translation apps

can translate not only text, but also popups, banners, images, notifications and dynamic content.

Optimize your store

- during BFCM shoppers are especially demanding towards store operation and processing. So if your store is not ready for the influx of buyers, it can cause increased load times or even breakdown. Together with technical audit, don't forget to check and optimize your site in terms of SEO. At last, there are more chances to boost sales if you are visible in search results.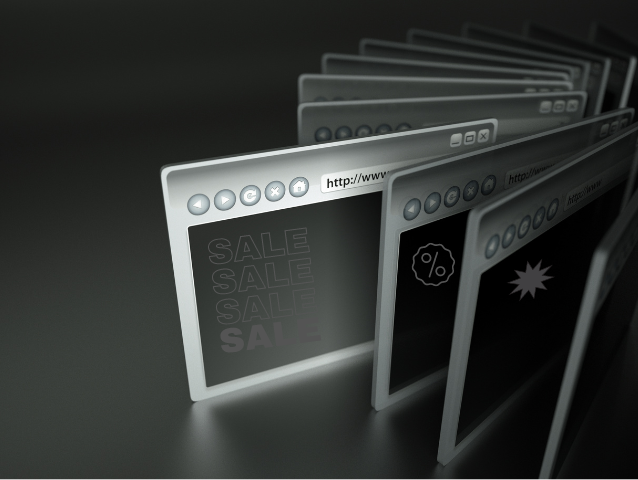 2. Experiment with Black Friday marketing campaigns
There is no unique recipe for success, but you can find your own formula. You can mix different marketing campaigns and apply different strategies for different customer segments or products. 
For example, offer gifts to VIP customers, give a 40% discount to new visitors, and a 55% to recent customers, run Buy X Get Y for shoppers with abandoned carts, etc. There's no limit on marketing tactics you can apply. 
Don't forget to advertise your promotions well, better to do it in advance to stir up interest. Use different channels: emails, Google Ads, social media, etc. to reach as much audience as possible. And, finally, think about the future. Black Friday happens only once a year, and it's the best time to extend your customer base and gain more loyal customers. So don't save on customer acquisition and loyalty programs.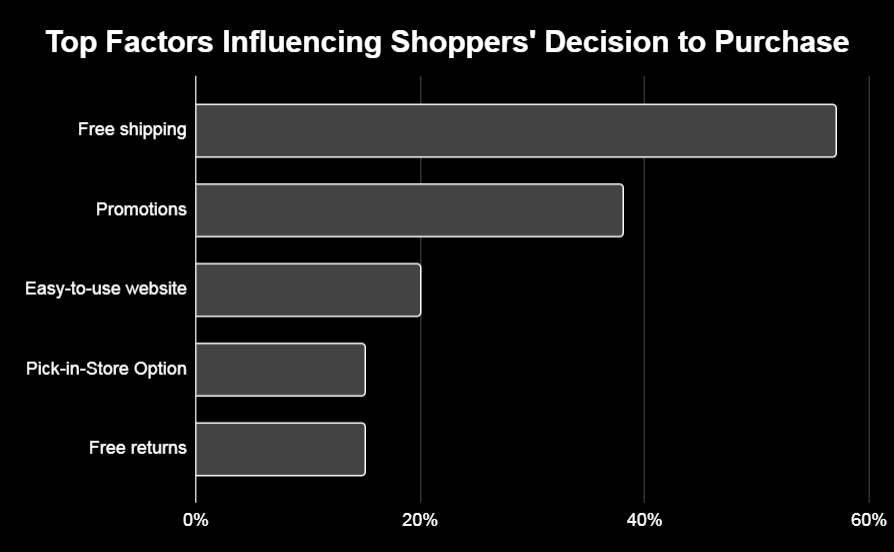 3. Make sure your site performs well
As we have already mentioned, site performance has a direct impact on sales. Too slow page loading will only irritate potential customers and drive them off your store. That's why it's important to be aware of your website operation opportunities, especially with high online traffic when processing the actions of thousands of visitors on your Shopify store. 
Depending on how long the unexpected downtime lasts, it can cost a brand a lot of money as well as its reputation, as dissatisfied customers will go directly to their social media to express their frustration and disappointment.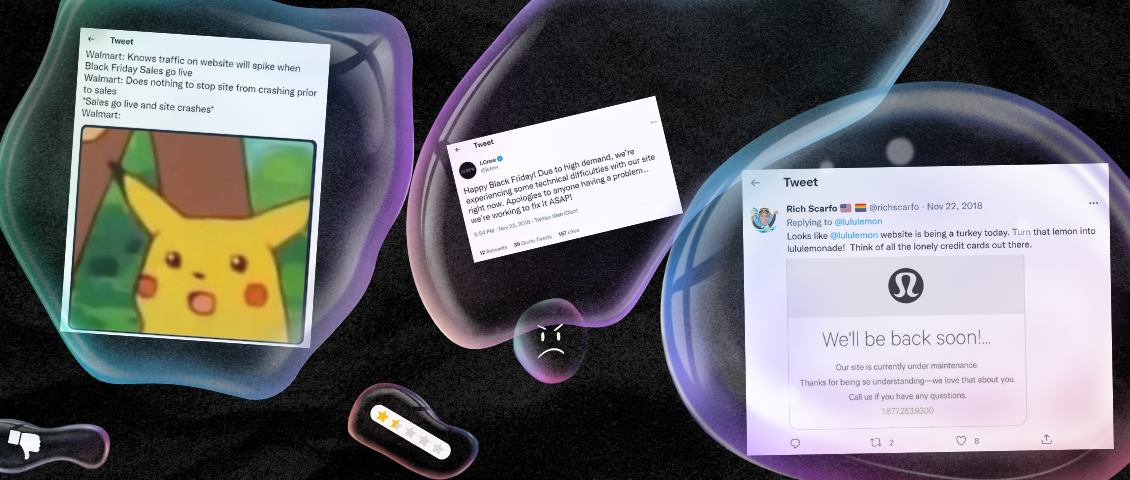 Still different kinds of questions, issues and errors can appear. Consequently, your team should also be ready to solve them as fast as possible. To get prepared for the avalanche of tickets, you can create informative FAQs, implement chatbots and set automations into your helpdesk. It'll reduce the number of tickets and streamline your support agents' responses.
4. Adapt your website to mobile version
Modern mobile phones are equipped with high speed internet and quite a wide screen. It makes this device a popular choice for shopping online. According to Shopify, during BFCM 2021 71% of purchases were made with smartphones and only 29% with desktop. 
However, a lot of online stores are still lacking mobile-friendly design which leads to many shoppers to get irritated and never return to the website again. Constant zoom in and off, cut pictures and tables, popups with no exit opportunity - all these consequences of unresponsive design have a negative impact on brand perception and directly on sales. 
Responsive layout - themes or page-builder templates - can help you get rid of the problem forever. So why repel more than a half of potential buyers?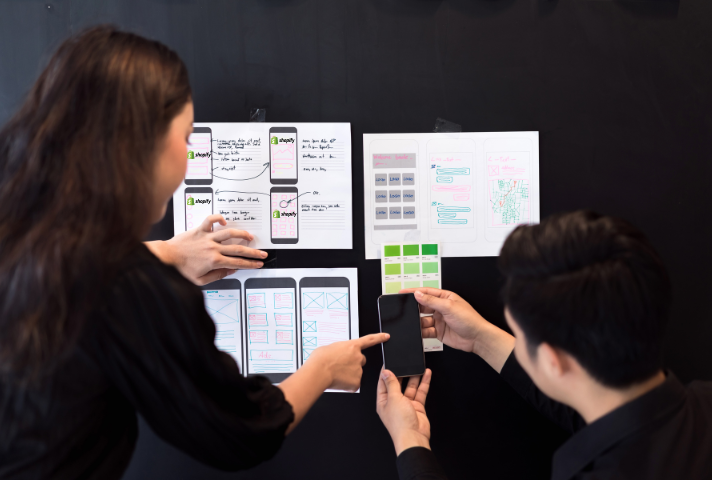 5. Simplify the checkout experience
Black Friday and Cyber Monday in eCommerce among other things rely greatly on spontaneous purchases. It means that the more time visitors spend on decision-making, the fewer chances you will have for conversion. One-click buying streamlines the buying process and reduces the amount of abandoned carts. 
One-click purchases are usually possible for existing customers, which have their data to be saved in secure digital wallets. However, you can implement the following payment methods to allow shoppers to pay with one click: PayPal, Apple Pay, Google Pay, Shop Pay.  Besides, multiple payment methods and a reliable payment gateway is a favor you can do to buyers who prefer alternative payment methods. All these options will reduce doubts and simplify the buying process for new customers.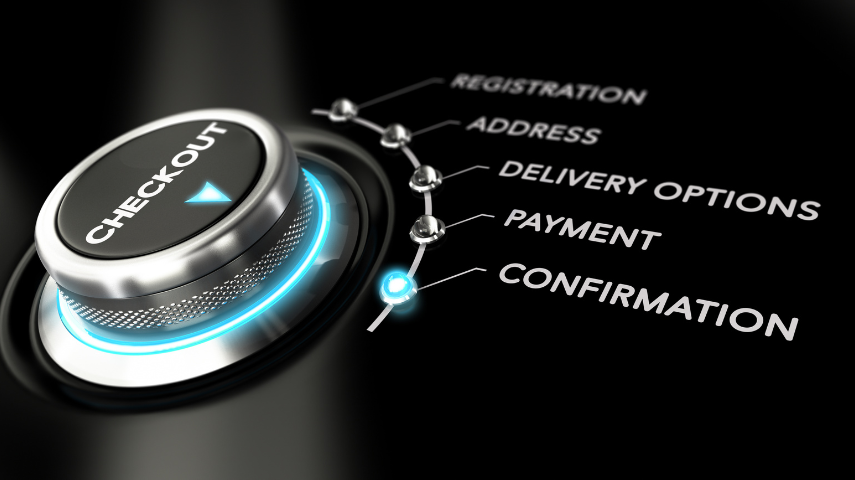 Get Ready for Black Friday in eCommerce
We know that BFCM may take much effort, but these great shopping events can pay you back. If your store is fully prepared and the team follows a strong strategy, you will only reap benefits during Black November sales. 
To help you prepare even more, read Black Friday Sale: Reach Global Markets With Your Multilingual Shopify Store and get maximum profit from the biggest sale of the year in eCommerce.