The wider your market borders are, the more visitors you can attract to your store. This simple fact makes thousands of business owners search for a translation solution for their online store to sell internationally. Why? According to a European Analytical Report, 90% of respondents stated that they would visit a website if it was available in their language. In fact, websites in multiple languages attract an average of 30% more visitors. 
And what better way to tap into this growing market than with a seamless language translation experience? That's why we are thrilled to announce that LangShop, our best Shopify translation app, is now available on Magento 2!
With LangShop, you can effortlessly translate your online store into multiple languages to expand your reach and attract more customers around the world. 
In this blog post, we'll take a closer look at how LangShop can benefit your Magento 2 language translation efforts, how to get started with the app, and much more. So, without further ado, let's dive in and explore the possibilities of LangShop on Magento 2!
LangShop - a Translation Extension for Magento 2
LangShop for Magento 2 is packed with powerful features that make it the ultimate solution to translate your online store. It seamlessly integrates with the platform to make your store performance smooth on all possible language versions. 
One of the key benefits of a translation plugin for Magento 2 is that it saves you time and effort. Same as its Shopify analog, LangShop for Magento 2 offers different translation methods, so you can choose the one that suits your business the most. Together with the translation methods, it offers a wide range of features to achieve accurate translation results with minimal efforts from your side.
Let's take a closer look at what LangShop has to offer.
LangShop for Magento 2 gives you multiple options for translating your store content, performed by: 
Standard AI translation engines

- 5 different engines run translation. LangShop compares results and displays the most popular one. It's the fastest and easiest way to translate your website.

Google Cloud Translation or DeepL Pro

- the world-known translation engines translate your website content. The advantage of this method is that you don't need to manually copy/paste text, as the plugin integrates with the engines via API key. All you have to do is to select the pages you want to translate from the list, and click the Translate button.

Professional translation agency

- LangShop for Magento 2 has an integration with TextMaster, a professional translation agency. It allows you to order translations performed by native speakers right from LangShop admin. You don't need to export and upload content manually - just select the pages/elements you want to translate, fill out the order and pay for it. The translation will be performed in 48-72 business hours and sent for your approval. Once you approve it, it will be automatically uploaded to your store.

Manual editing mode

- you can always opt for manual translation if you prefer to have more control over the final result.
LangShop for Magento 2 can translate various elements of your online store, including: 
Products

- product information such as descriptions, specifications, and features are critical in helping customers make informed purchasing decisions. By translating this information into different languages, merchants can provide customers with a localized and personalized experience, increasing their chances of making a sale.

Categories

- translating categories on an online store can greatly improve the navigation experience for foreign visitors. By providing categories in their native language, customers can easily find what they are looking for and are more likely to stay on the site longer, leading to a higher chance of making a purchase.

Attributes

- this includes not only translating product attributes such as color, size, and material, but also translating the layered navigation used to search and sort products.

Third-party extensions

- By translating modules, merchants can customize various parts of their store to fit the needs of their customers. This includes localizing elements such as the checkout, the customer area, and various buttons and options.
As you can see, LangShop for Magento 2 can translate almost all store content. Hence, it ensures that your store visitors will have a seamless and consistent experience, regardless of the language they speak.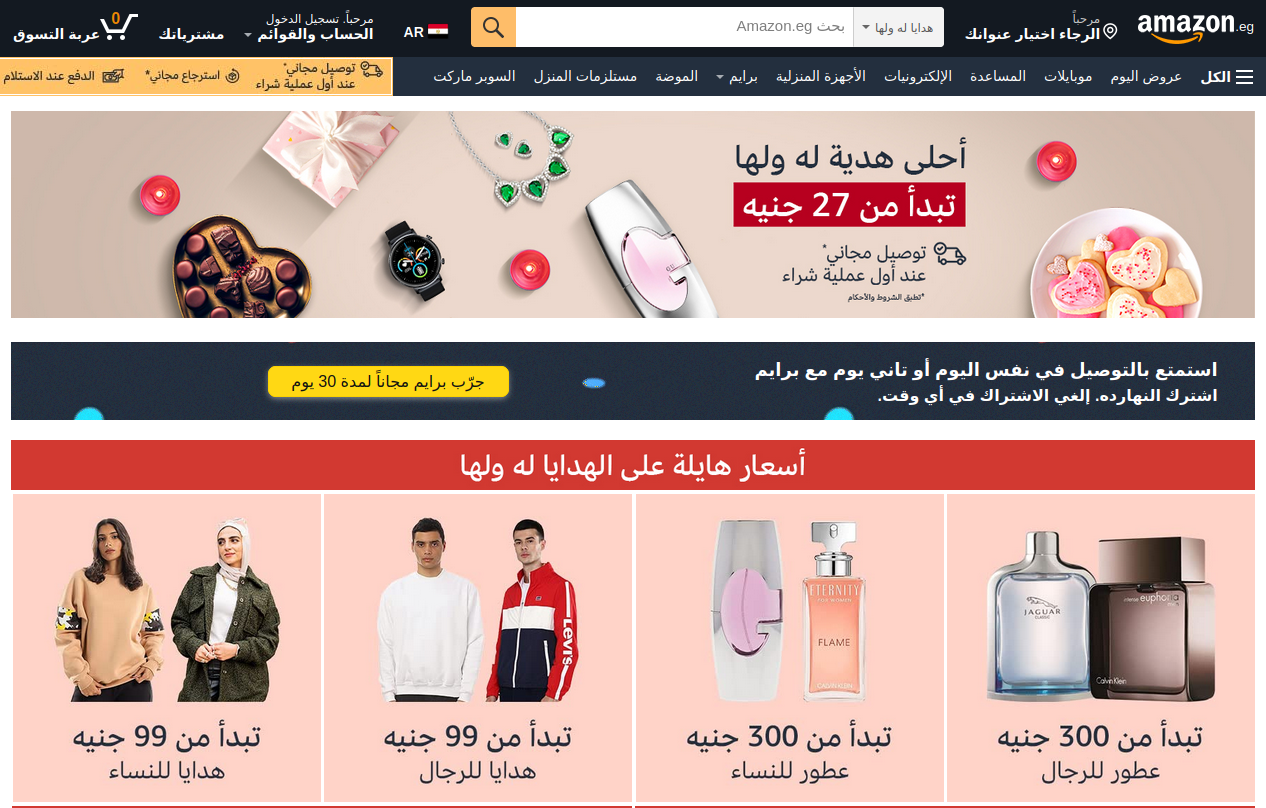 LangShop allows you to create a custom glossary of terms that you want to be translated in a certain way or won't be translated at all. This helps you maintain the same tone and style in your translations, no matter which method you choose.
4. Translation Suggestions
For AI machine translation, 5 different translation engines work. However, they can offer different translations of the same word or phrase. In this case, LangShop selects the most popular variant, but saves the other options as translation suggestions. This makes the translation process even more efficient and saves you time, as you don't have to start from scratch.
How to Translate Your Store With LangShop for Magento 2
LangShop for Magento 2 has a comprehensible interface and a rich Guides Library. Still, when something is new for you, it takes some time to figure out what to do first. So here's a quick guide on getting started with LangShop.
To start with the translation, you'll need to install LangShop for Magento 2. To do this, log into your SSH console and follow the instructions provided here.
After logging in, choose a LangShop plan that suits your needs. LangShop offers a range of subscription options for merchants looking to establish and maintain a multilingual store on Magento 2. There are Free, Basic, standard and Advanced subscription plans.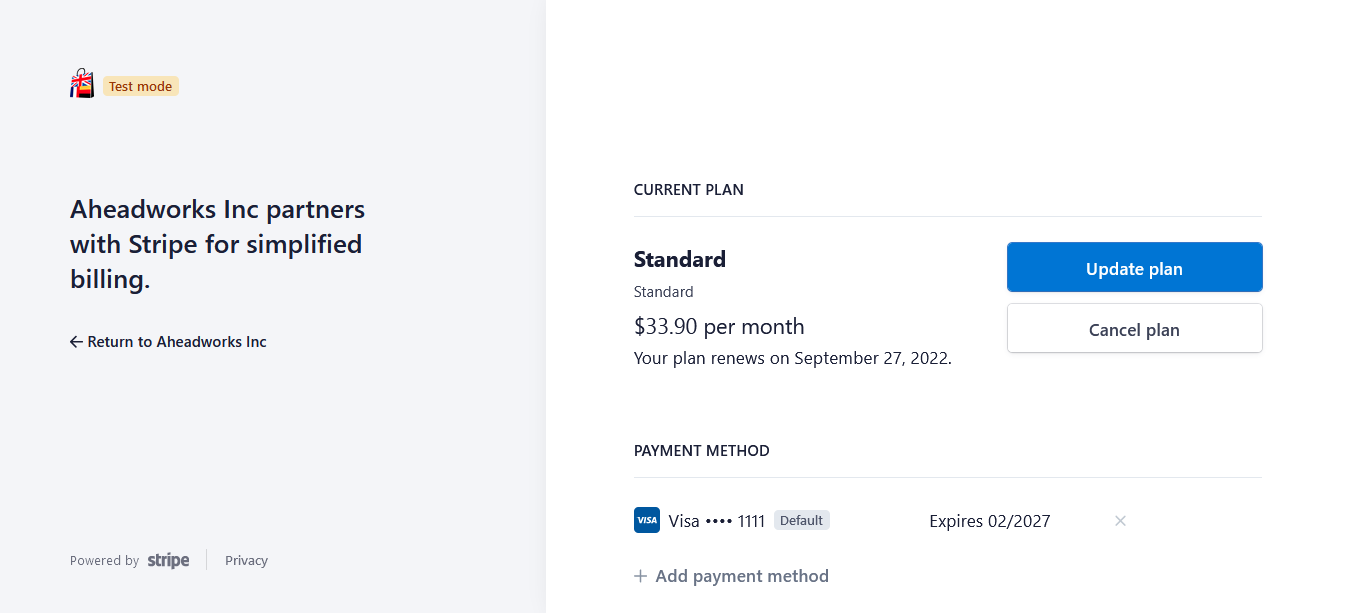 When you have your account set, you can add new languages to your Magento 2 store. Depending on your subscription plan, you can add 1 to 20 additional languages. 
Then, for each language, you should create a store view in Magento Admin (Stores > All Stores > Create Store View) and specify what language it belongs to (Stores > Configuration > store view > Locale Options > Locale).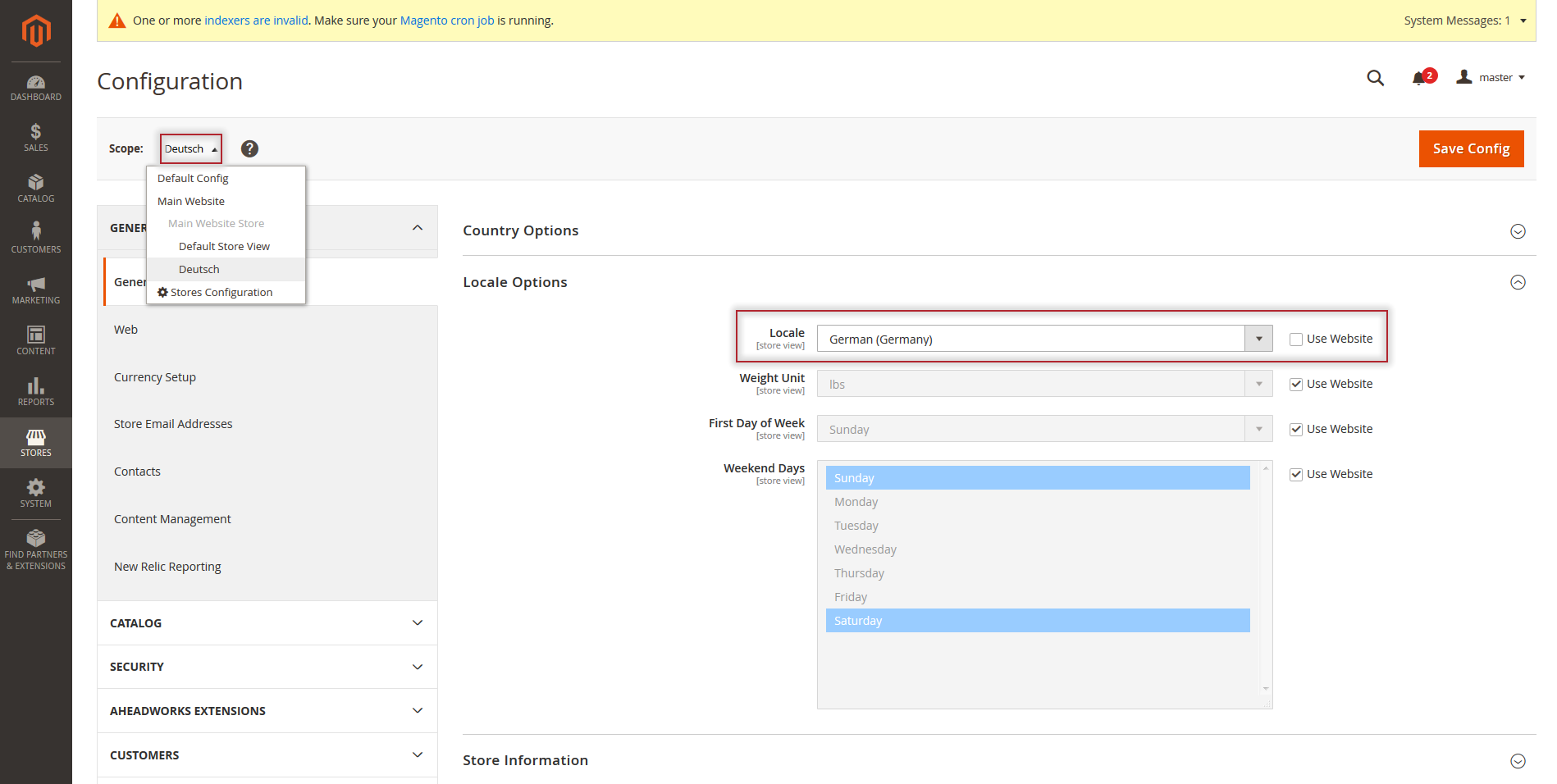 Once it's done, return to LangShop Admin (Stores > Configuration > Aheadworks Extensions > LangShop) and you can start content translation.
3. Translate your Magento 2 store content
You can translate different elements and pages in your store with one or a few different translation methods. As an example, let's discover in more detail one of the most popular cases: how to order product translations in agency with LangShop.
To get the highest quality translation made by native speakers, you don't need to export all products information and search for an agency to translate it. LangShop will make sure the professional translator gets all necessary information. But first, you need to fill out the order.
For it, from LangShop Admin, go to Translations > Products > select the products you want to translate > More actions > Add to cart (agency translation) > select a language > Add to Cart.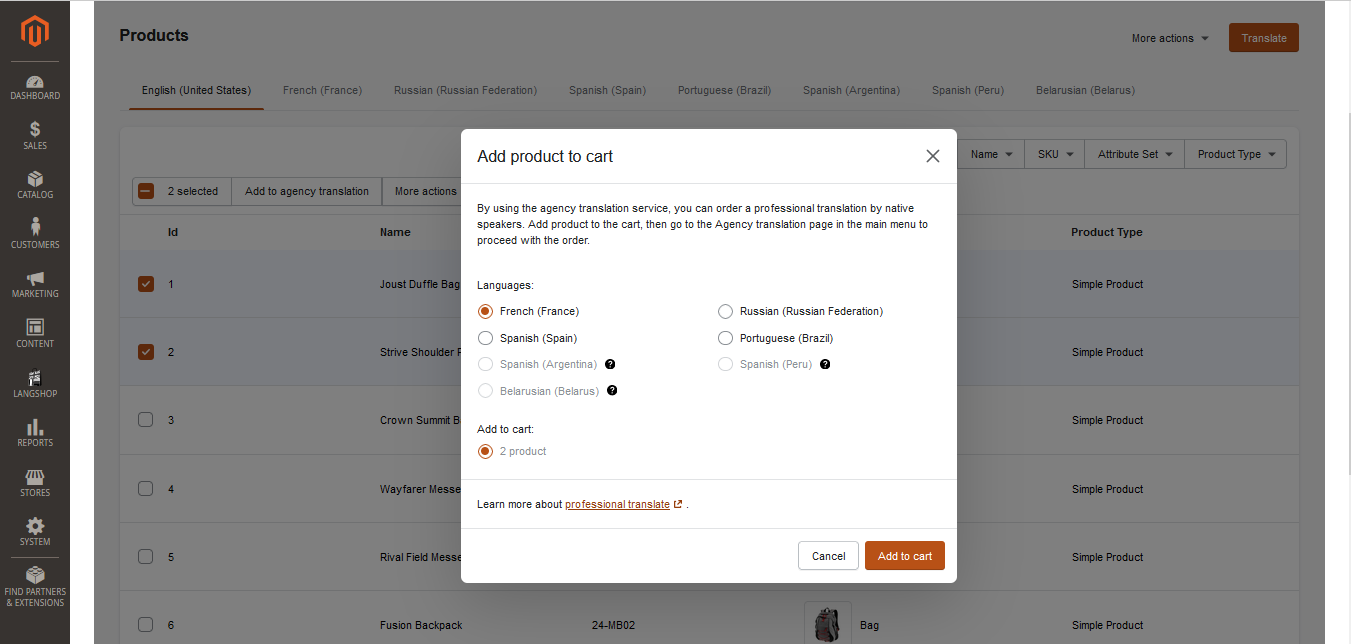 Then, go to the Cart section (Agency Translation > Cart), check the order and click next. Here you can edit your order, change the number of products for translation, etc. Specify the expertise of a translator for your order and the text tone of voice, and click Next to proceed to checkout. Here, the system will calculate the total amount and provide you with the final quote for the order. Click Pay to activate the order.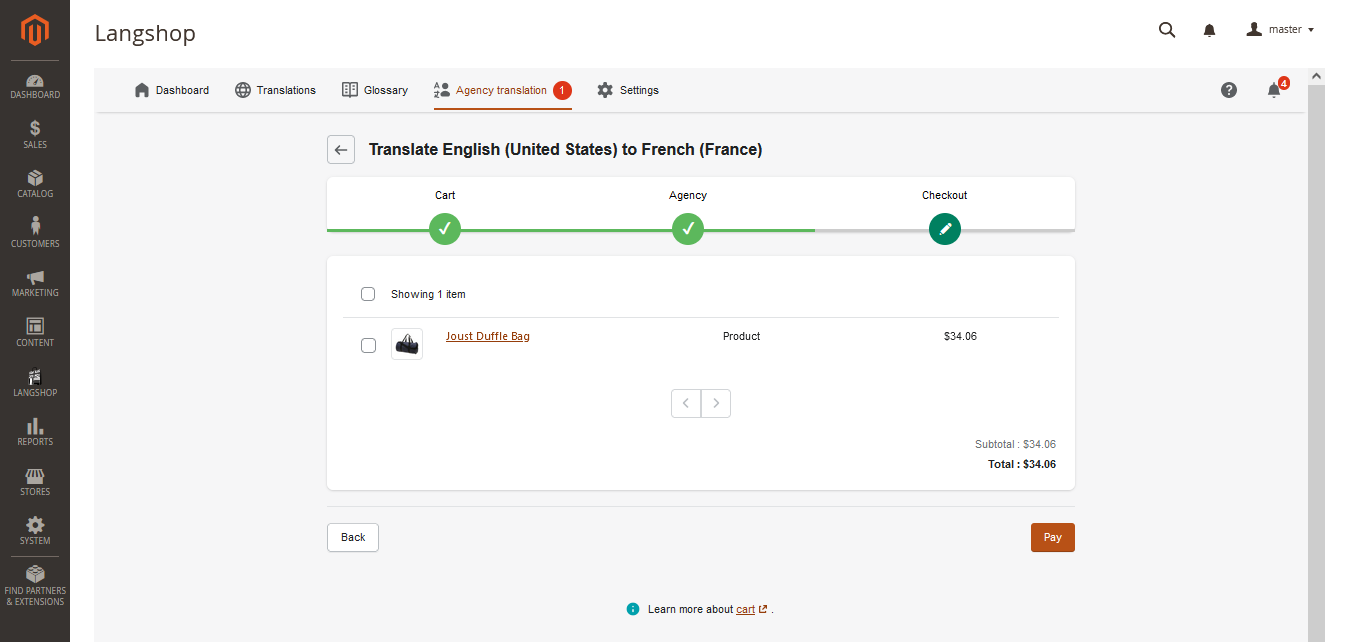 In the Orders section (Agency Translation > Orders), you can track the orders' status, leave comments for the translator, approve translation, etc. Once you approve the translations, they will be automatically uploaded to the relative language version.
At LangShop, you have the flexibility to choose the best translation method for each part of your store. For instance, product pages that have a significant impact on your sales can be translated by professional human translators, while product attributes can be translated using standard AI engines. On the other hand, categories and third-party extensions can be translated using Google Translate. This way, you can optimize your translation process, stay under budget and ensure that each aspect of your store is translated accurately and efficiently.
LangShop for Magento 2 is a comprehensive and flexible solution for merchants looking to expand their reach and cater to a global audience. 
You can install LangShop for free with a 14-day free trial available on each plan.