Black Friday is like the Super Bowl of shopping, bringing joy and excitement to both shoppers and merchants alike! The incredible turnout and record-breaking sales in 2022 are a testament to the festive spirit of the season. It's amazing to see how people from all around the world came together to snag incredible deals and support businesses.
The $7.5 billion in revenue is not just a number; it's a celebration of the hard work and dedication of countless merchants. The fact that the global average order value reached $102.10 during Black Friday Cyber Monday 2022 is a clear indication of the enthusiasm and eagerness of shoppers to make the most of the fantastic offers.
It's heartening to know that events like Black Friday for eCommerce bring communities together, creating a vibrant and bustling atmosphere where everyone can find something special. Here's to the spirit of Black Friday, where joy, savings, and community converge for an unforgettable shopping experience! 
But when and with what is it better to start? And how to make your store fully prepared for the biggest sale of the year? Let's figure it out step by step.
Wondering when and how to kick off the preparations for the biggest sale of the year? Let's break it down step by step and get your store fully geared up for the grandest event! Ready to dive in?
ADD UP TO 20 LANGUAGES TO YOUR SHOPIFY STORE WITH LANGSHOP!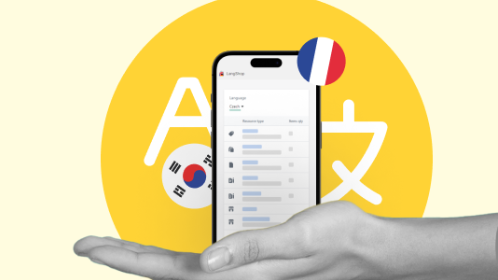 Here are the 10 Tips to help you increase sales during BFCM 2023
As we have mentioned, BFCM period is a major event for online stores. It means that all your competitors will try to make the most of it. Shoppers will barely wait for your offer, there are other fish in the sea. That's why it's important to create a good strategy and prepare your store and team for this campaign. 
Here are 10 important things you should consider when making preparations for Black Friday and Cyber Monday 2023 sales.
1. Make site comprehensible
In general, it's crucial to have a comprehensible website on any given day. However, during such a rush as happens during Black Friday, any distraction or misunderstanding can cost you real money and a number of potential loyal customers. 
To avoid such situations, a couple of actions should be taken:
Improve site navigation

-  incorporate campaign-specific banners and popups, add convenient Calls-to-Action, consider user-friendly navigation structure (categories, sections, navigation tree), imply

comprehensible filters and leverage

on-site search, include related products' sidebar, make it easy to move from one page to another, and don't make a mess with unnecessary distractions.



Translate site content

- if you sell internationally, you should consider adding multiple language versions of your online store. According to

Shopify

, in 2022 during BFCM, 15% of all orders globally were cross-border. Among the products shipped to foreign countries were accessories, health and beauty items, products for home and garden, etc. Multi-language websites guarantee that your customers will understand the offer and find desired products quickly and effortlessly. If you already have a multilingual website, make sure that all content related to the Black Friday marketing campaign has been translated.

Keep in mind that modern Shopify translation apps like

LangShop

can go beyond text and also handle the translation of popups, banners, images, notifications, and dynamic content.

Optimize your store - during BFCM, shoppers are especially demanding towards store operation and processing. So if your store is not ready for the influx of buyers, it can cause increased load times or even breakdown. Together with technical audit, don't forget to check and optimize your site in terms of SEO. At last, there are more chances to boost sales if you are visible in search results.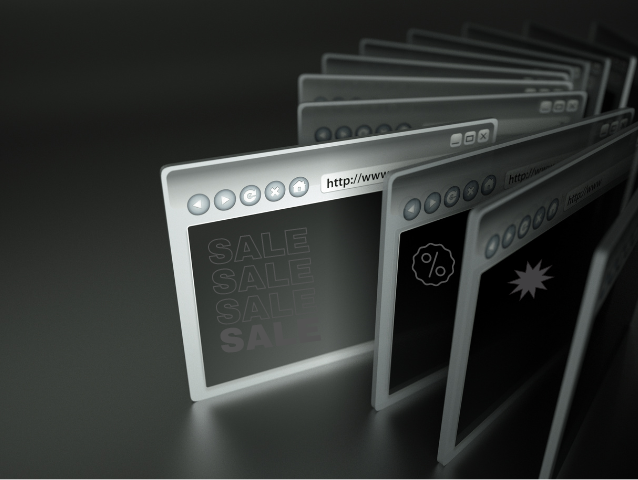 2. Experiment with Black Friday marketing campaigns
There is no unique recipe for success, but you can find your own formula. You can mix different marketing campaigns and apply different strategies for different customer segments or products. 
For example, offer gifts to VIP customers, give a 40% discount to new visitors, and a 55% to recent customers, run Buy X Get Y for shoppers with abandoned carts, etc. There's no limit on marketing tactics you can apply. 
Don't forget to advertise your promotions well, better to do it in advance to stir up interest. Use different channels: emails, Google Ads, social media, etc. to reach as much audience as possible. And, finally, think about the future. Black Friday happens only once a year, and it's the best time to extend your customer base and gain more loyal customers. So don't save on customer acquisition and loyalty programs.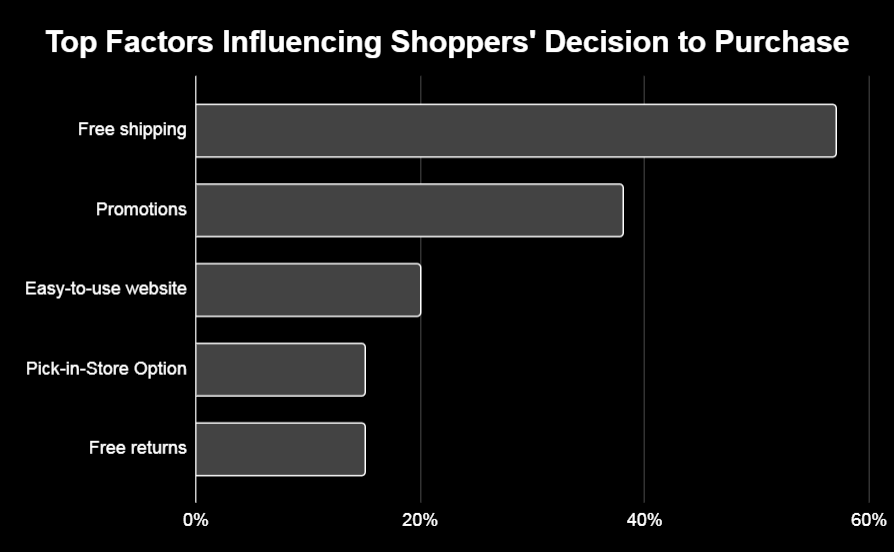 3. Make sure your site performs well
As previously highlighted, the performance of your website significantly influences your sales. Slow page loading speeds can frustrate potential customers, ultimately driving them away from your store. This underscores the importance of closely monitoring your website's functionality, particularly during periods of high online traffic when numerous visitors are engaging with your Shopify store.
To put this into perspective, consider the fact that 79% of dissatisfied customers, who experience sluggish site load times, are less likely to return. This translates into tangible losses in the form of missed sales opportunities. Even a mere one-second delay can result in a notable 7% drop in conversions.
Furthermore, the repercussions of unexpected downtime can be financially and reputational damaging for a brand. Prolonged periods of website inaccessibility can lead to substantial monetary losses and tarnish the brand's image. Dissatisfied customers may vent their frustrations and disappointment on social media, further exacerbating the damage.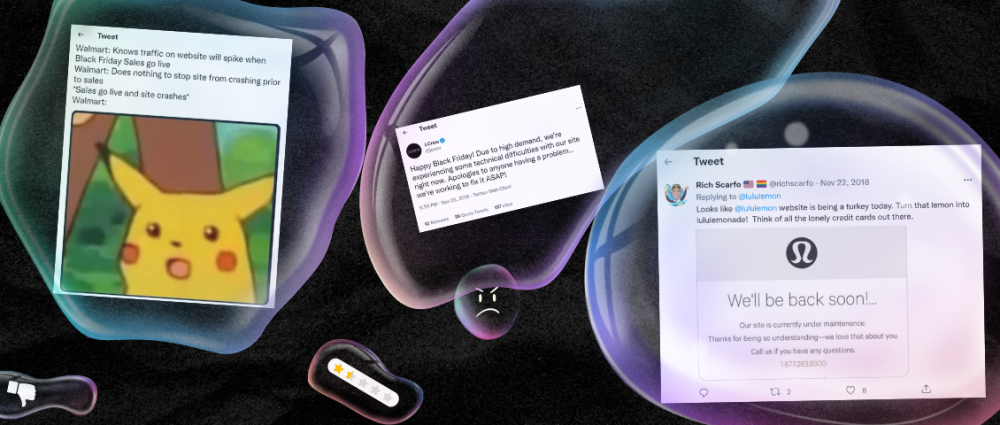 4. Adapt your website to mobile version
Modern mobile phones are equipped with high speed internet and quite a wide screen. It makes this device a popular choice for shopping online. According to Shopify, 73% of sales for merchants on the platform during BFCM were made by mobile in 2022, compared to 71% in 2021.
However, a lot of online stores are still lacking mobile-friendly design, which leads to many shoppers to get irritated and never return to the website again. Constant zoom in and off, cut pictures and tables, popups with no exit opportunity - all these consequences of unresponsive design have a negative impact on brand perception and directly on sales. 
Responsive layout - themes or page-builder templates - can help you get rid of the problem forever. So why repel more than a half of potential buyers?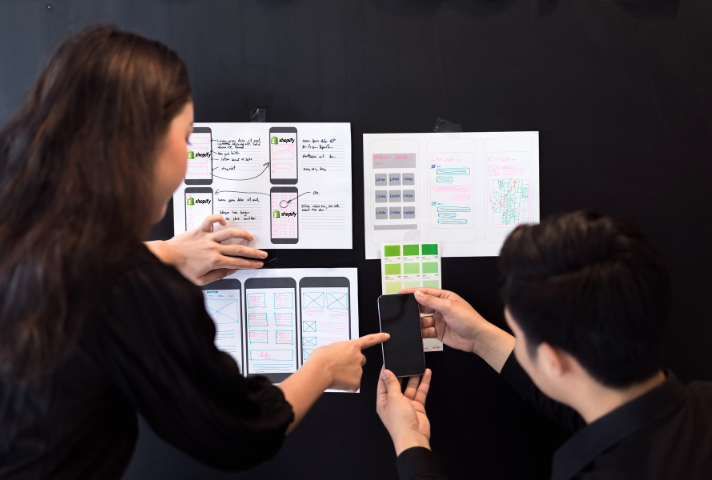 5. Simplify the checkout experience
During the Black Friday and Cyber Monday frenzy in the eCommerce world, spontaneous purchases play a pivotal role. Essentially, the longer visitors deliberate their decisions, the slimmer your chances of converting them become. Streamlining the buying process through one-click purchasing can work wonders in curbing cart abandonment. According to Accenture, a staggering 87% of online shoppers are likely to abandon their carts if the checkout process is complex, and 55% may even abandon the entire retailer.
Typically, one-click purchases are accessible to existing customers who have securely stored their data in digital wallets. However, you can expand your payment options to facilitate one-click payments by integrating services like PayPal, Apple Pay, Google Pay, and Shop Pay. Additionally, offering multiple payment methods and a reliable payment gateway caters to customers who prefer alternative ways to pay. These choices collectively alleviate doubts and simplify the buying process, making it more enticing for new customers.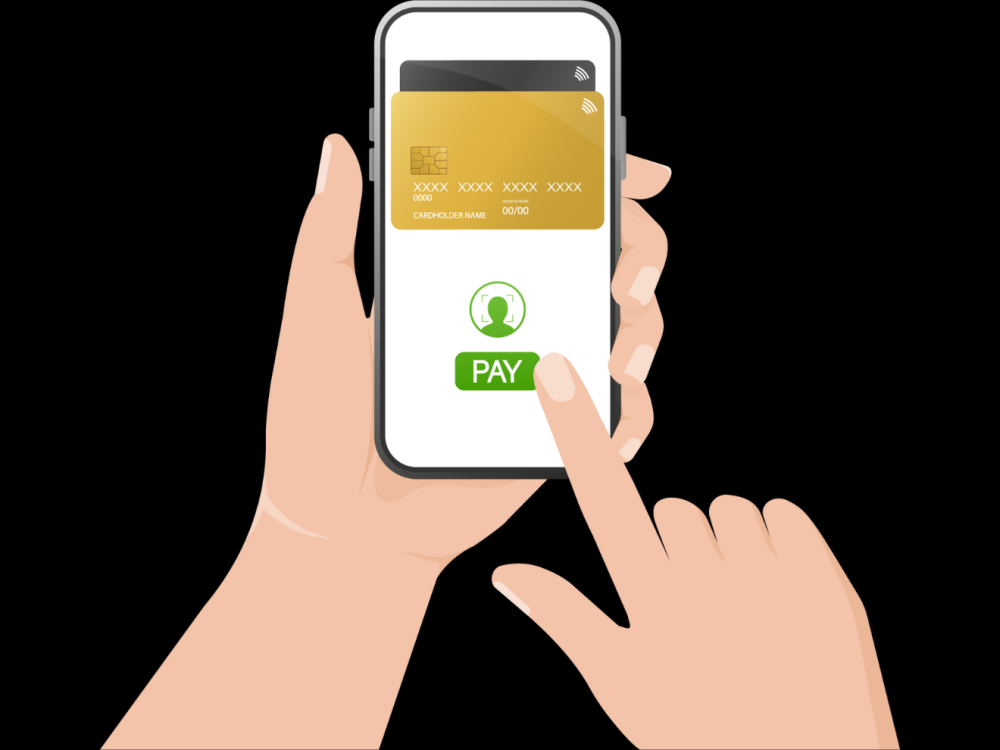 6. Integrate Buy Now, Pay Later
The Buy Now, Pay Later (BNPL) service has gained significant traction, with 55.8% of consumers adopting it, marking an impressive nearly 50% increase in less than a year. Notably, between 2019 and 2021, BNPL usage in the US surged sixfold among Gen Z, doubled among millennials, and tripled among Gen X.
The landscape now boasts a variety of BNPL service providers, and consumers are readily seizing the opportunity to utilize them. According to Adobe, during the 2022 Black Friday Cyber Monday (BFCM) period, BNPL usage soared by 85% compared to the preceding week, with BNPL revenue experiencing an 88% increase.It's important to highlight that BNPL has proven itself as a potent conversion tool. According to RBC Capital Markets, integrating BNPL options can boost conversions by a substantial 20% to 30%.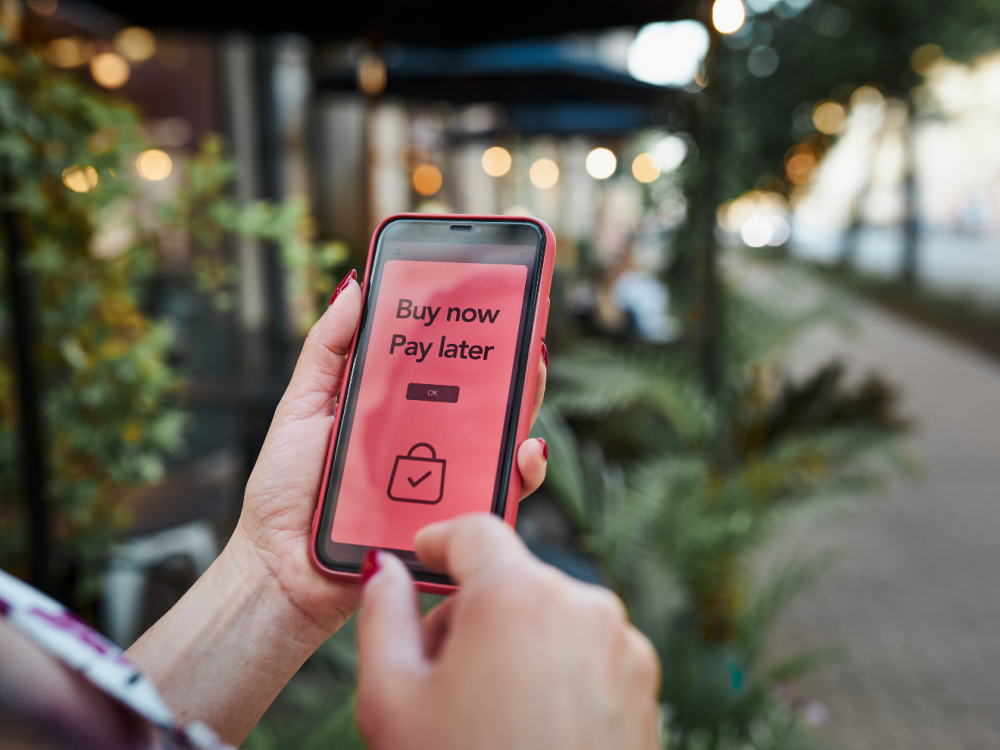 7. Provide quick and personalized support
Black Friday can be a hectic time for customer support. Ensuring a great customer experience involves responding promptly and courteously to inquiries and issues.
To handle various types of questions and problems efficiently, prepare by creating FAQs, implementing chatbots, and using automation in your helpdesk. This reduces the ticket load and streamlines responses. Having pre-written standard responses can ensure consistent, helpful service with minimal effort, especially for common frustrations like lost orders or damaged products.
Refresh your team on handling upset customers effectively and empathetically. Share this information with your team or any holiday help you bring in.
Make BFCM 2023 memorable, and customers are likely to return next year.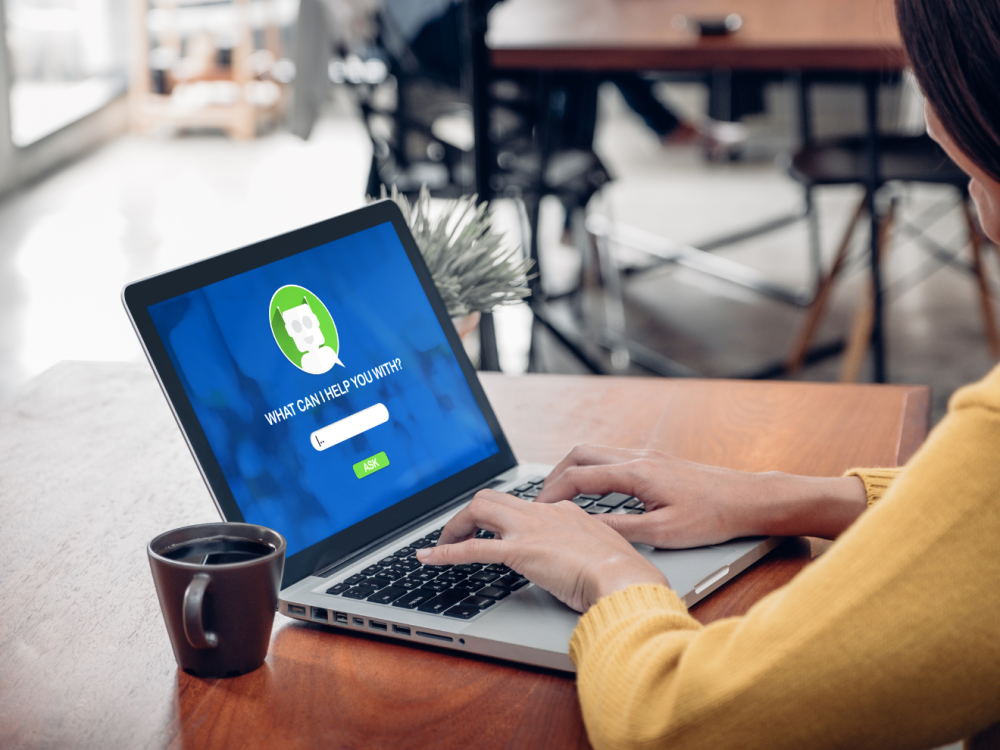 8. Offer multiple currencies
Providing your visitors with the ability to view prices in their own currency right from the start is a crucial step toward success. Research indicates that a whopping 76% of cross-border shoppers actively look for websites that display product prices in their local currency. This presents an opportunity you simply cannot afford to overlook.
It's essential to ensure that local currencies are prominently displayed not only on your homepage but also throughout the entire checkout process. Shopify offers numerous apps, such as LangShop, equipped with a currency switcher that can automatically convert your product prices into foreign currencies.
Studies reveal that eCommerce shopping cart abandonment rates stand at a significant 70%. However, by allowing customers to pay in their preferred currency, you can potentially slash this abandonment rate by up to 50%. By embracing this approach, you're not only meeting customer expectations, but also significantly boosting your chances of sales success on a global scale.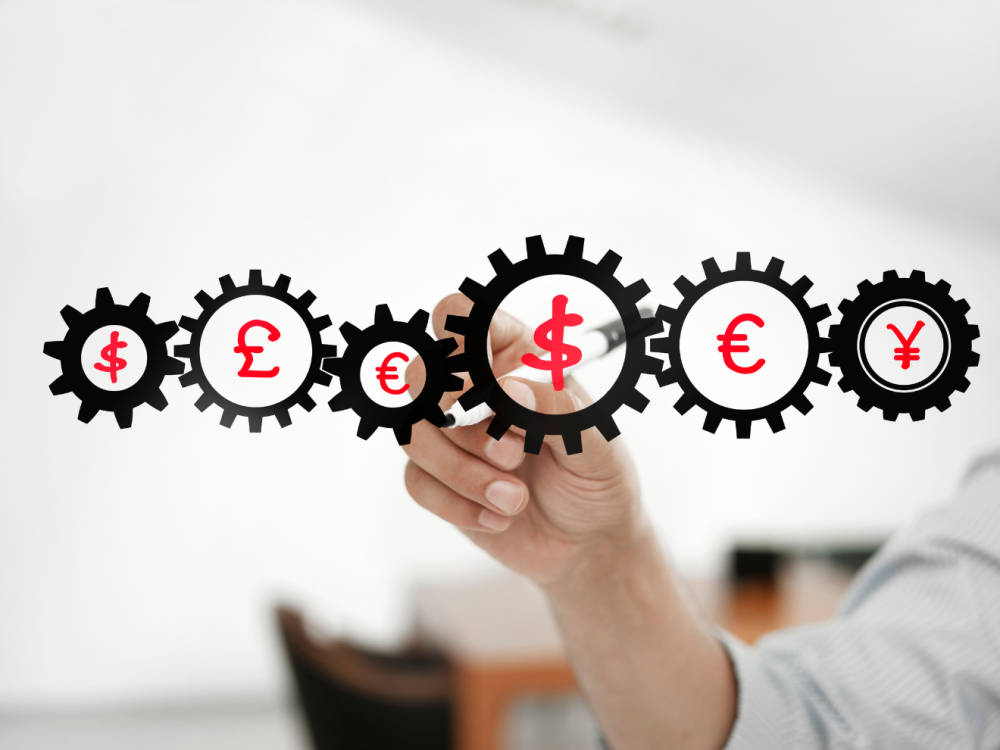 9. Localize your marketing strategy
When planning your Black Friday Cyber Monday (BFCM) marketing strategy, remember that one approach won't fit all. The most effective communication methods can differ significantly from country to country, especially on social media.
Ensure that you reach potential customers on their preferred social media platforms for BFCM 2023. Take the time to understand the social media trends gaining traction in the countries you intend to target. Find ways to incorporate these trends into your BFCM campaign, and make sure to use local languages for hashtags and post text.Furthermore, consider translating your social media ads into the local language, as this can boost conversions by a significant 20%. Finally, use localized images in all your email and social media communications to create a stronger connection with your target audience.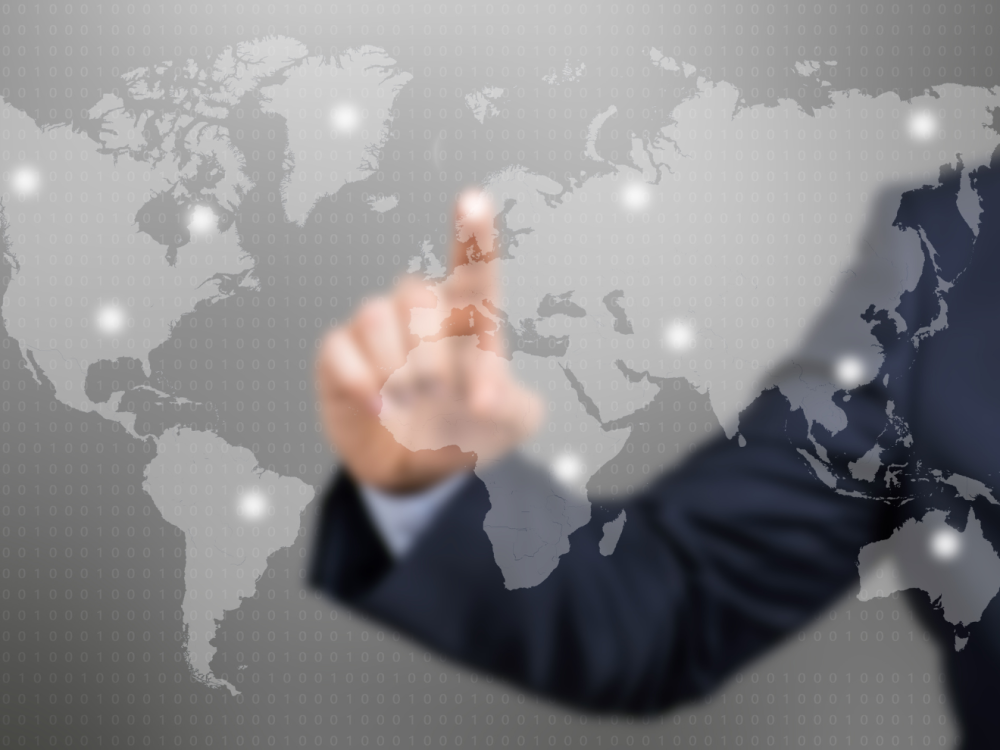 CREATE A MULTILANGUAGE WEBSITE IN JUST A FEW STEPS WITH LANGSHOP!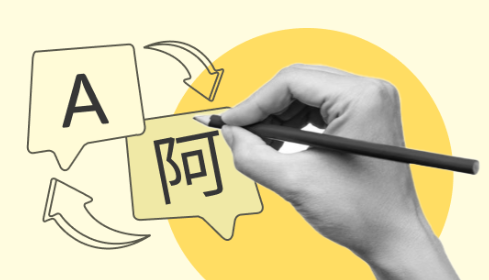 10. Provide Hassle-Free Returns
Returns are quite common during BFCM. To avoid getting overwhelmed by return requests, make the process as straightforward as possible. Customers should have an easy way to initiate return requests, whether it's through a dedicated return link in delivery confirmation emails, tracking links, or other accessible means.
Crucially, ensure that your return policies are readily available and visible. Clearly display them on product pages, during checkout, or in banners. If you don't offer returns on sale items, explicitly state this in your return policy. It's a good practice to double-check your return policy a few days before BFCM 2023 begins to ensure accuracy. In fact, research by Invespcro reveals that 67% of shoppers check the returns page before making a purchase.
Additionally, there are numerous helpful apps available for Shopify that can assist you in managing returns efficiently. Streamlining returns is a reliable way to earn customer loyalty. Offering free returns, in particular, can lead to repeat business from satisfied customers.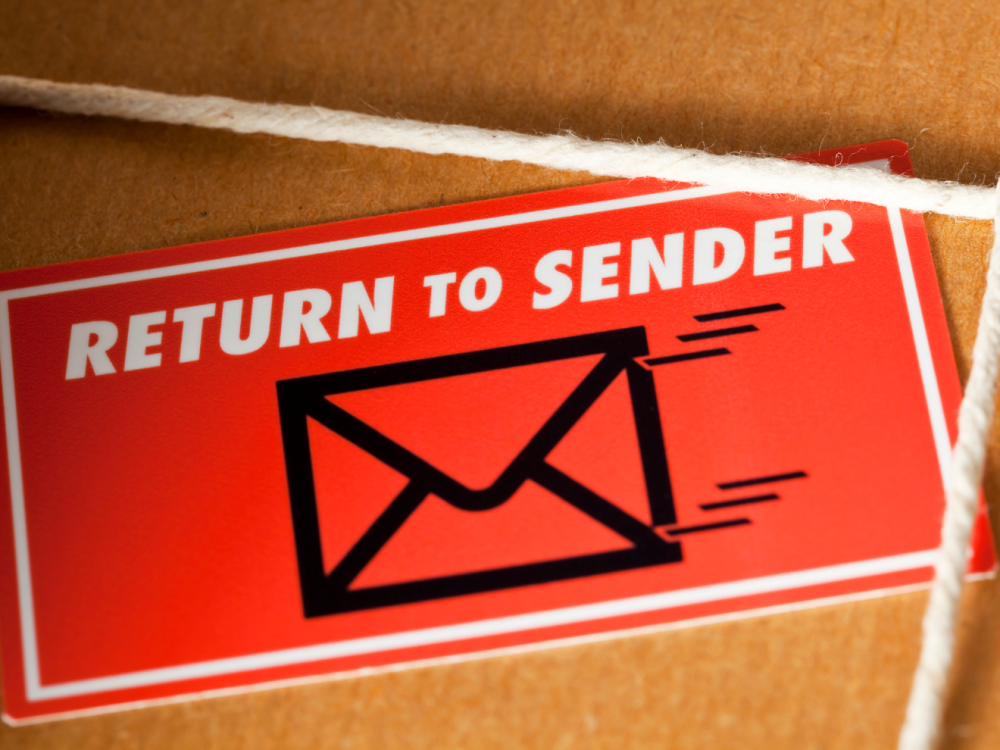 Get Ready for Black Friday in eCommerce
We know that BFCM may take much effort, but these great shopping events can pay you back. If your store is fully prepared and the team follows a strong strategy, you will only reap benefits during Black November sales. 
To help you prepare even more, read Black Friday Sale: Reach Global Markets With Your Multilingual Shopify Store and get maximum profit from the biggest sale of the year in eCommerce.